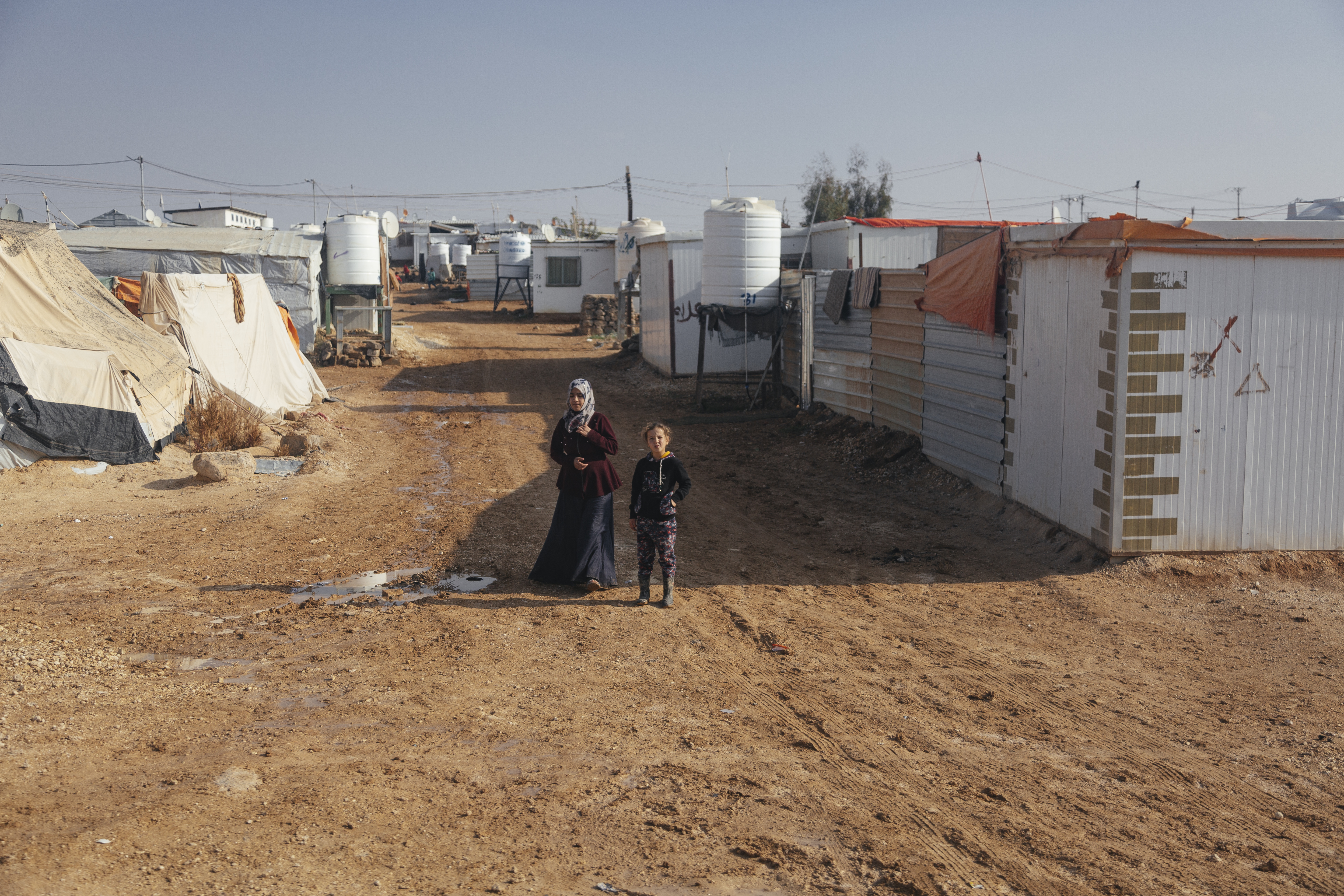 Zaatari Refugee Camp
Harris Public Policy students visited Zaatari refugee camp as part of the 2018 Pearson International Conflict Seminar to Jordan, where they met with Syrian refugees leading NGO programming within the camp.
Ramin Kohanteb/The Pearson Institute
Uniting
Research and Policy
Go Back
Umama Zillur
Pearson Fellow Alum
MPP'23
Umama Zillur, MPP'23, is a recent Harris School of Public Policy graduate. She is the Founder and Director of Kotha and she was a 2022 Obama Foundation Scholar. She worked as a research assistant for Pearson Faculty Affiliate Anjali Adukia. Her policy interest lies at the intersection of political economy, inequality, and gender justice. She is particularly interested in policy and intervention design that will help attack deep-rooted social norms across social, economic, political, and cultural spheres. At Harris, she focused on bridging her experiences cutting across research, policy advocacy, feminist organizing, and entrepreneurship.
Prior to her time at the University of Chicago, Umama served as the founder director of Kotha, a feminist organization she founded that tackles the root causes of gender-based violence in Bangladesh through primary interventions. Under Kotha, Umama launched Bangladesh's first fully youth-led comprehensive sexuality education program, Kotha at School, with a vision to change mindsets and model behavior for a society free of gender-based violence. Under her leadership, Kotha at School has impacted 500 students through long-term partnerships with educational institutions and played a critical role in popularizing root cause solutions to tackle Bangladesh's rape culture. Kotha has won multiple national and international awards for its work against gender-based violence including the Mount Holyoke Social Innovation Award and was selected as a national winner of UNDP's Social Incubator program in Bangladesh. Umama has represented Kotha at numerous national and international conferences and panel discussions including the 'Bangladesh at 50' conference hosted by Harvard University and 'Gender, Sexuality, Violence: A Transnational Conversation' hosted by UC Berkeley. Umama is an Acumen Fellow and SheDecides 25x25 Young Leader. During her time at Harris, Umama will be continuing her role at Kotha as an Advisor
Umama is a founding member of the Feminists Across Generations Alliance, which has been building bridges between leading women's rights champions and emerging activists in Bangladesh to give new power to the feminist voice in a repressive political environment. Through the alliance, Umama has been working to connect the power of mass demonstrations and protests to policy advocacy and social change. She has been quoted and appeared in ABC News, The Telegraph, CBS News, and HuffPost India among others.
Alongside building Kotha, Umama was a Senior Research Associate at the Dhaka-based Power and Participation Research Centre (PPRC) where she focused on poverty reduction, urban governance, and inclusive growth through a gender lens. At PPRC, Umama was a key contributor in a frontier urban poverty research project in partnership with the World Bank. Umama and her team developed novel micro-level data on the diversity of the urban poor in Dhaka City. Umama has also worked as a national consultant with the United Nations Population Fund (UNFPA).
Zillur holds a BA in economics from Mount Holyoke College, and studied abroad at the Shanghai University of Finance and Economics. She speaks Bangla, English, and elementary Mandarin.

Baidoa, Somalia
Makeshift, temporary shelter made of plastic and clothing at a refugee center in Baidoa, Somalia.