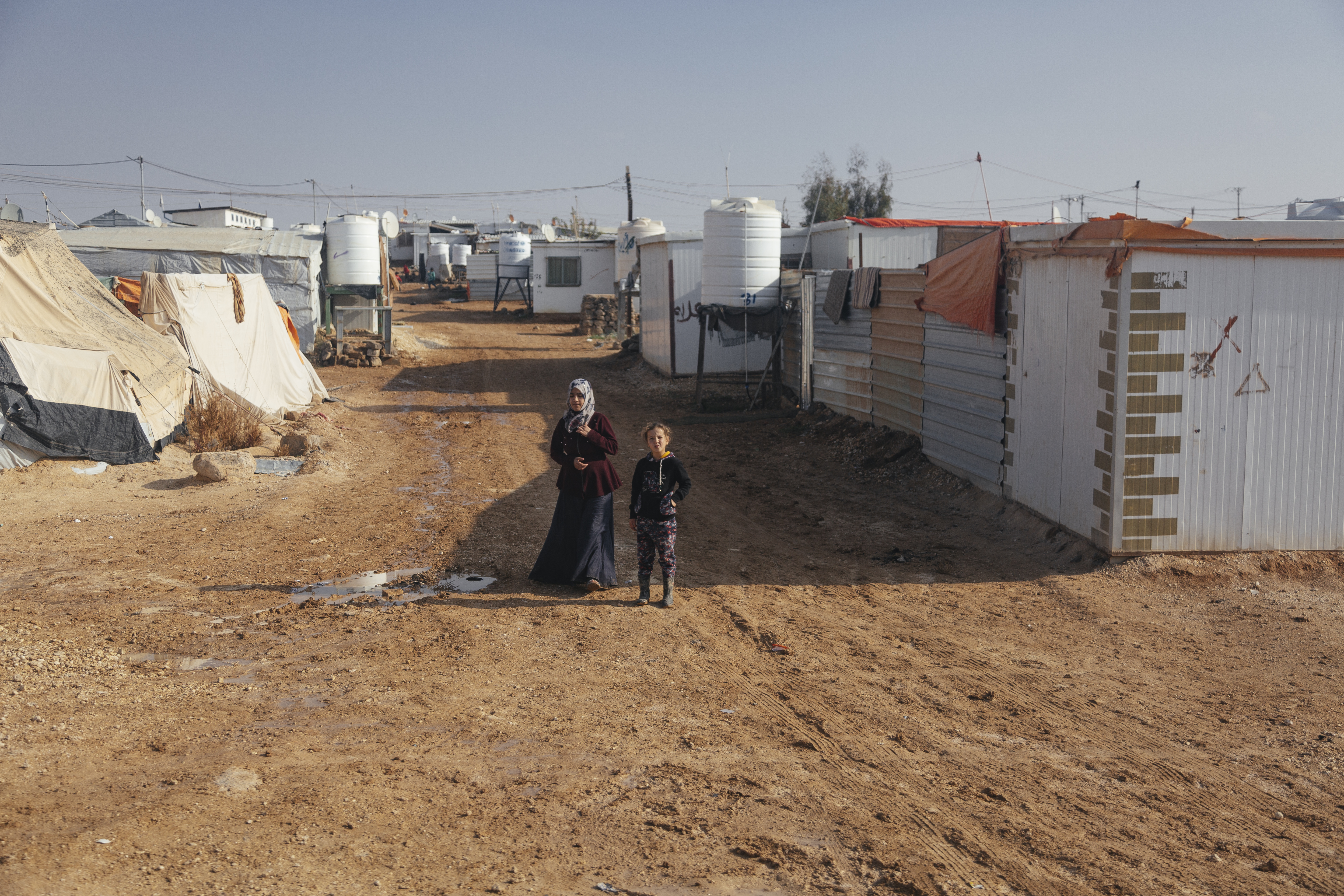 Zaatari Refugee Camp
Harris Public Policy students visited Zaatari refugee camp as part of the 2018 Pearson International Conflict Seminar to Jordan, where they met with Syrian refugees leading NGO programming within the camp.
Ramin Kohanteb/The Pearson Institute
Uniting
Research and Policy
Go Back
Sheila Kohanteb
Forum Executive Director and Executive Director of External Relations
The Pearson Institute
Sheila Kohanteb joined The Pearson Institute in 2017.
Kohanteb previously managed international, corporate, and foundation philanthropy at Northeastern University and Babson College, engaging with donors and facilitating the receipt and strategic allocation of gifts. Prior to these roles, she led efforts to design and implement international study abroad opportunities at Northeastern University. Kohanteb developed and led numerous undergraduate and graduate students in the summer study abroad programs and global internship opportunities to the Middle East, Northern Ireland, and the Balkans, while teaching conflict and negotiation respective to each region.
As Forum Executive Director and Executive Director of External Relations, Kohanteb is responsible for leading the high-profile programmatic function of The Pearson Institute, highlighting the Institute's mission, engaging its stakeholders, and enhancing its reputation as a leading research institute.

Baidoa, Somalia
Makeshift, temporary shelter made of plastic and clothing at a refugee center in Baidoa, Somalia.