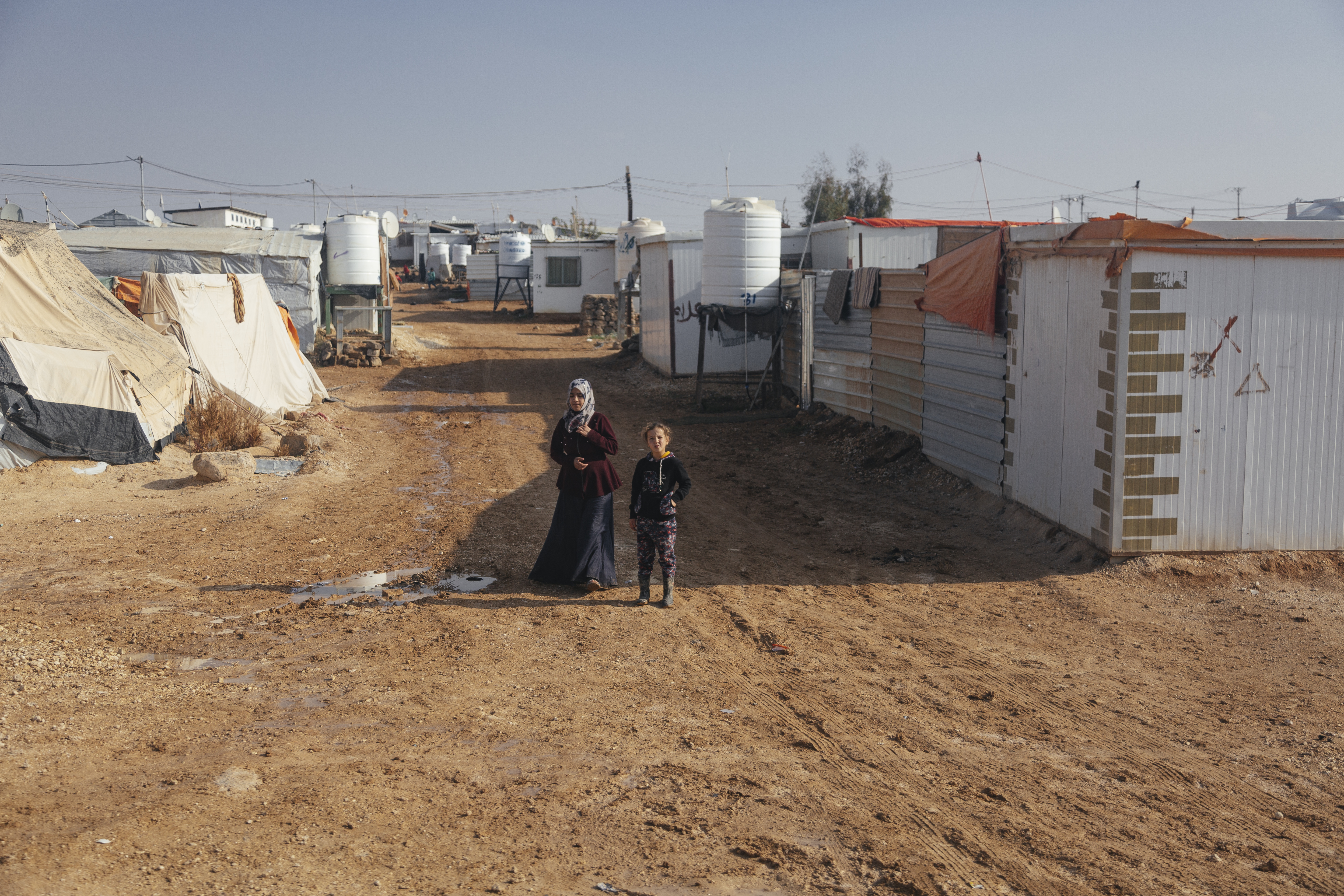 Zaatari Refugee Camp
Harris Public Policy students visited Zaatari refugee camp as part of the 2018 Pearson International Conflict Seminar to Jordan, where they met with Syrian refugees leading NGO programming within the camp.
Ramin Kohanteb/The Pearson Institute
Uniting
Research and Policy
Go Back
Ibrahim Elbadawi
Managing Director, The Economic Research Forum
Ibrahim Elbadawi is the Managing Director of the Economic Research Forum and served in the role from January 2017 to August 2019 and from August 2020 to present. He was the Minister of Finance and Economic Planning in the Republic of Sudan between September 2019 and July 2020. Elbadawi was Appointed by the UN Secretary-General to the High-Level Advisory Board on Economic and Social Affairs of the United Nations in December 2020.
Before joining the Economic Research Forum, Elbadawi was Director at the Economic Policy & Research Center, the Dubai Economic Council (2009-2016); Lead Economist at the Development Research Group of the World Bank, which he joined in 1989; Research Director of the African Economic Research Consortium (Nairobi, 1993-1998), on external leave from the Bank; and Professor of economics at the University of Gezira in Sudan (1984-1989).  He holds a PhD in economics and statistics from North Carolina State and Northwestern universities in the United States.  
He has published widely on macroeconomics, growth, democratic transitions and the economics of civil wars and post-conflict transitions. His regional specialization covers Africa and the Middle East.  His most recent edited books include:
Ibrahim Elbadawi (with Hoda Selim) of: Understanding and Avoiding the Oil Curse in Resource-rich Arab Economies (Cambridge University Press, 2016); and,
Ibrahim Elbadawi (with Samir Makdisi). Democratic Transitions in the Arab World.  (Cambridge University Press: 2016).
 

Baidoa, Somalia
Makeshift, temporary shelter made of plastic and clothing at a refugee center in Baidoa, Somalia.