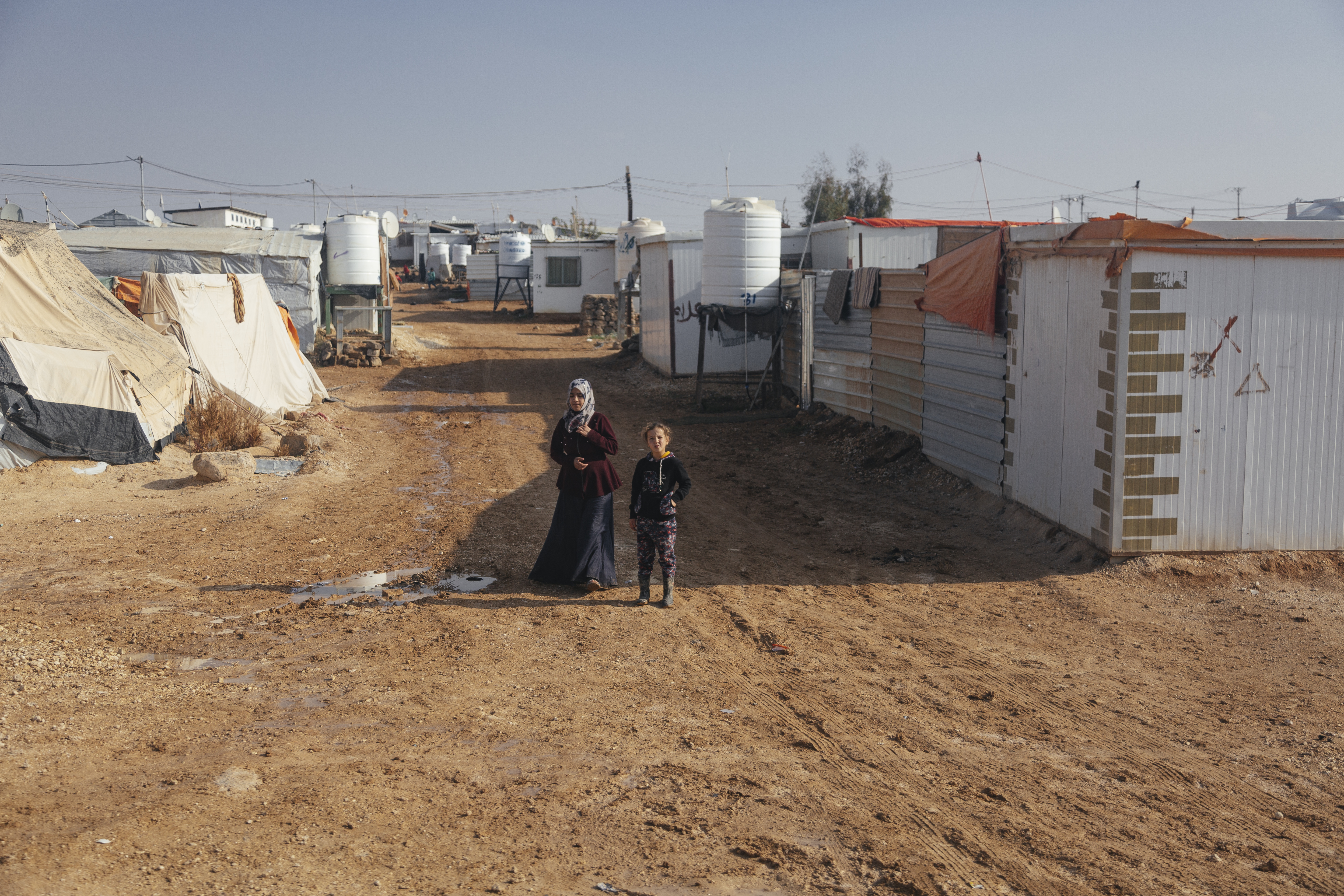 Zaatari Refugee Camp
Harris Public Policy students visited Zaatari refugee camp as part of the 2018 Pearson International Conflict Seminar to Jordan, where they met with Syrian refugees leading NGO programming within the camp.
Ramin Kohanteb/The Pearson Institute
Uniting
Research and Policy
Go Back
José Luis Falconi
Assistant Professor, Art and Art History & Human Rights Institute
University of Connecticut
Born in Lima (1973), José Luis Falconi is Assistant Professor of Art and Human Rights at the University of Connecticut. He received his Ph.D. from Harvard University in 2010. From 2001 to 2011 he was Art Forum Curator at the David Rockefeller for Latin American Studies at Harvard University, curating more than thirty shows of cutting-edge Latino and Latin American artists in an academic setting. Until July 2017, he was an Associate of the Department of Art History and Architecture of Harvard University, where he completed his postdoctoral studies in 2011, under the supervision of Prof. Thomas Cummins.
His latest academic publications include Portraits of an Invisible Country: The Photographs of Jorge Mario Múnera (2010), A Singular Plurality: The Works of Darío Escobar (2013), The Great Swindle: A Project by Santiago Montoya (2014) and Ad Usum / To be used: The Works of Pedro Reyes (2017). His monograph on Mexican artist Pia Camil, There are no Friendly Fires, will be published in 2022. In the United States, he has been appointed Lecturer in the Department of Art History and Architecture at Brandeis University (2014-2020), Boston University in the Spring of 2016 and in the School of the Arts at the University of Connecticut in the Spring of 2021. In Latin America he has been "Bicentennial" Visiting Professor of Aesthetics at the University of Chile (Santiago de Chile, 2012 and 2019), "International Professor" at the National University of Colombia (Bogotá, 2013), Visiting Professor at the Center for Latin American Studies "Manuel Galich" at the Universidad San Carlos of Guatemala (2016) and Distinguished Visiting Professor at the University of Costa Rica (2017).

Baidoa, Somalia
Makeshift, temporary shelter made of plastic and clothing at a refugee center in Baidoa, Somalia.