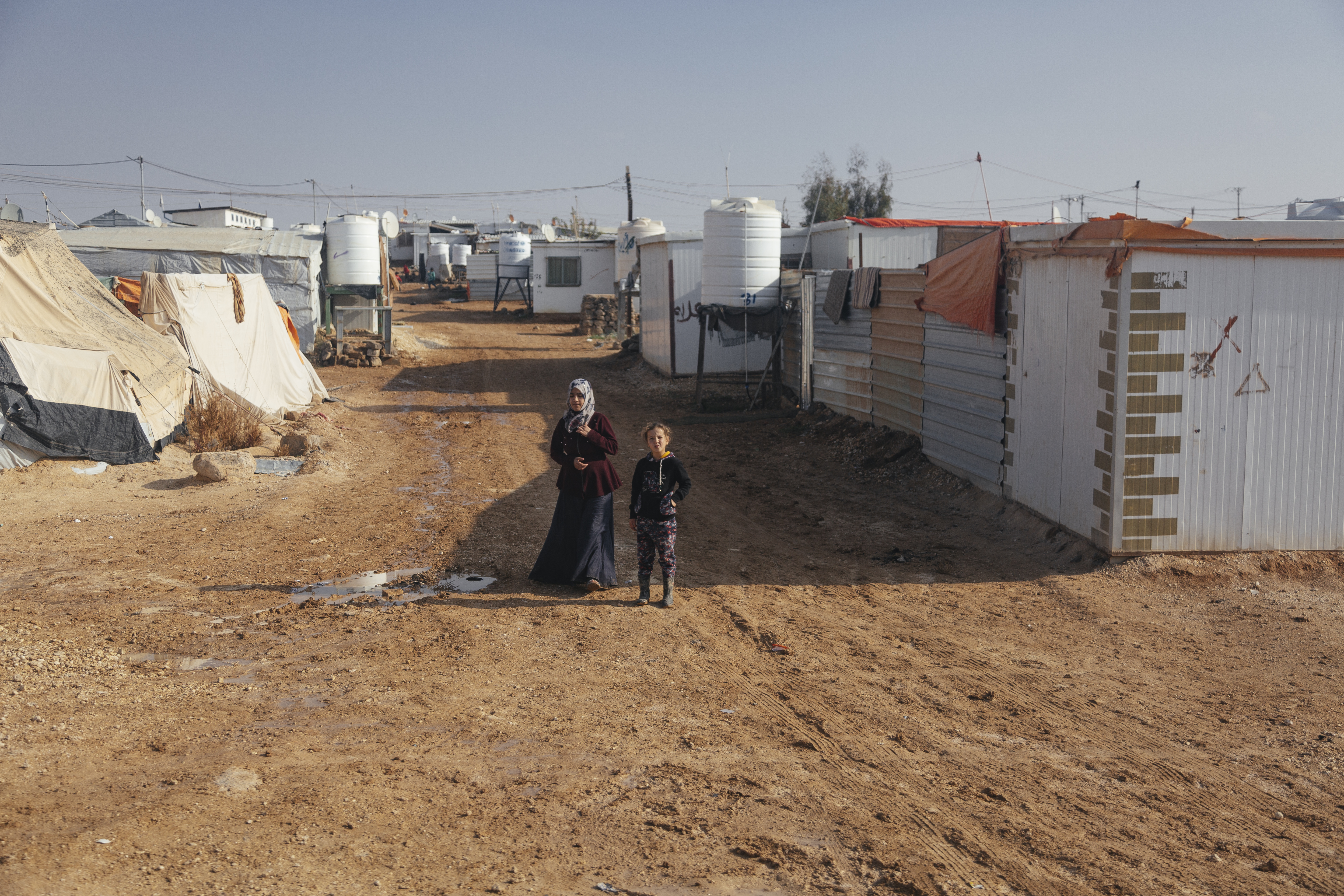 Zaatari Refugee Camp
Harris Public Policy students visited Zaatari refugee camp as part of the 2018 Pearson International Conflict Seminar to Jordan, where they met with Syrian refugees leading NGO programming within the camp.
Ramin Kohanteb/The Pearson Institute
Uniting
Research and Policy
Go Back
Pedro Rebelo
Professor, School of Arts, English and Languages, The Senator George J. Mitchell Institute for Global Peace, Security and Justice
Queen's University Belfast
Pedro Rebelo is a composer, sound artist and researcher. In 2002, he was awarded a PhD by the University of Edinburgh where he conducted research in music and architecture. Rebelo has recently led participatory projects involving communities in Belfast, favelas in Maré, Rio de Janeiro, travelling communities in Portugal and a slum town in Mozambique. This work has resulted in sound art exhibitions at multiple venues internationally. 
His music has been presented at the Melbourne Recital Hall, National Concert Hall Dublin, Queen Elizabeth Hall, Ars Electronica, Casa da Música, and in events such as Weimarer Frühjahrstage fur zeitgenössische Musik, Wien Modern Festival, Cynetart and Música Viva. His work as a pianist and improvisor has been released by Creative Source Recordings and he has collaborated with musicians such as Chris Brown, Mark Applebaum, Carlos Zingaro, Evan Parker and Pauline Oliveros as well as artists such as Suzanne Lacy. Rebelo has been a Visiting Professor at Stanford University (2007), Senior Visiting Professor at UFRJ, Brazil (2014) and Collaborating Researcher at INEM-md Universidade Nova, Lisboa (2016). In 2012 he was appointed Professor of Sonic Arts at Queen's University Belfast, where he is Director of the Sonic Arts Research Centre, and an Associate Fellow of The Senator George J. Mitchell Institute for Global Peace, Security and Justice.

Baidoa, Somalia
Makeshift, temporary shelter made of plastic and clothing at a refugee center in Baidoa, Somalia.