Understanding Global Conflict
The Pearson Institute galvanizes scholars and researchers across disciplines to study the origins, dynamics, and implications of global conflict, meeting the increased demand for evidence-based insights that can help shape public policy. The following articles represent a diverse sample of research conducted by faculty, faculty affiliates, and associates of The Pearson Institute.
Author

Sort descending

Title
Year
Region
Bursztyn, Leonardo
The Schooling Decision: Family Preferences, Intergenerational Conflict, and Moral Hazard in the Brazilian Favelas
2012
South America
Camarena, Kara Ross
Human Smuggling under Risk: Evidence from the Mediterranean
2018
North Africa, Europe
Camarena, Kara Ross
When Do Displaced Persons Return? Postwar Migration among Christians in Mount Lebanon
2020
Middle East
Chishti, Maliha
Gender and the Development Battlefield in Afghanistan: Nation Builders vs. Nation Betrayers
2010
Southern Asia
Chishti, Maliha
Transnational Feminism and the Women's Rights Agenda in Afghanistan
2011
Southern Asia
Dube, Oeindrila
Reconciling After Civil Conflict Increases Social Capital but Decreases Individual Well-Being
2016
Sub-Saharan Africa
Dube, Oeindrila
Labor Market Opportunities and Violent Crime among Muslim Youth: Experimental Evidence from Northern Nigeria
2016
Western Africa
Dube, Oeindrila
Queens
2017
Europe
Fetzer, Thiemo
Security Transitions
2018
Southern Asia
Fetzer, Thiemo
Cohesive Institutions and Political Violence
2018
Western Africa
Fetzer, Thiemo
Terror and Tourism: The Economic Consequences of Media Coverage
2019
North Africa, Middle East
Fetzer, Thiemo
Coronavirus Perceptions And Economic Anxiety
2020
Global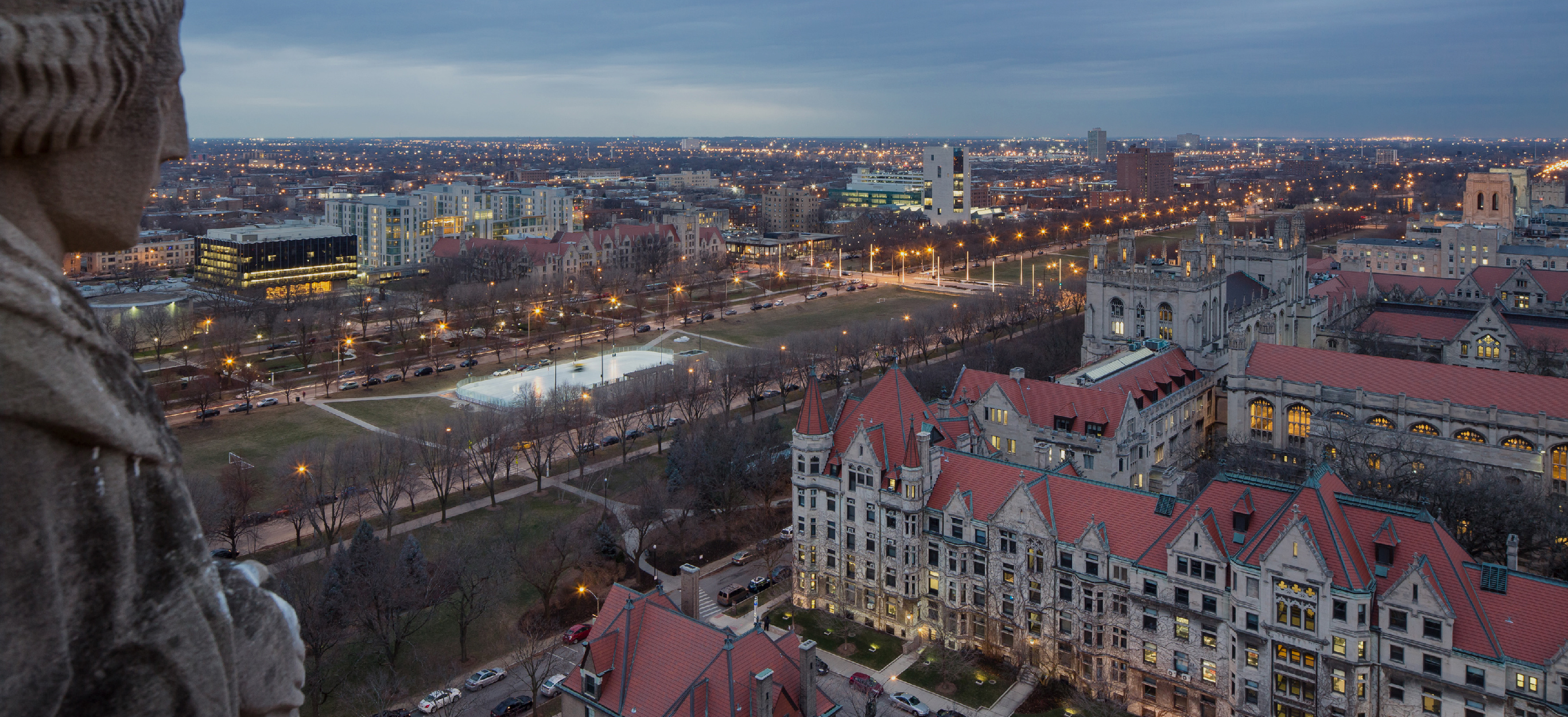 The University of Chicago
The Pearson Institute is located on the University of Chicago campus in the Hyde Park neighborhood of Chicago, IL.