Understanding Global Conflict
The Pearson Institute galvanizes scholars and researchers across disciplines to study the origins, dynamics, and implications of global conflict, meeting the increased demand for evidence-based insights that can help shape public policy. The following articles represent a diverse sample of research conducted by faculty, faculty affiliates, and associates of The Pearson Institute.
Author

Sort descending

Title
Year
Region
Martinez, Luis
Transnational Insurgents: Evidence from Colombia's FARC at the Border with Chávez's Venezuela
2016
South America
Menendez, Alicia S.
Living in Peace: Accelerated Education in Mali
2016
Global
Menendez, Alicia S.
Accelerated Education Programs in Crisis and Conflict: Building Evidence and Learning
2016
Global
Myerson, Roger
Force and Restraint in Strategic Deterrence: A Game-Theorist's Perspective
2007
Global
Myerson, Roger
The autocrat's credibility problem and foundations of the constitutional state
2008
Global
Myerson, Roger
State-Building Lessons from the British Empire
2019
Western Europe, Africa
Myerson, Roger
The Strength of American Federal Democracy: Lessons for Global Development
2016
Global
Poast, Paul
Central Banks at War
2015
Global
Poast, Paul
Can Issue Linkage Improve Treaty Credibility? Buffer State Alliances as a "Hard Case"
2013
Global
Poast, Paul
Lincoln's Gamble: Fear of Intervention and the Onset of the American Civil War
2015
United States
Poast, Paul
How International Organizations Support Democratization: Preventing Authoritarian Reversals or Promoting Consolidation?
2015
Global
Robinson, James A.
The Perils of Top-down State-Building
2016
South America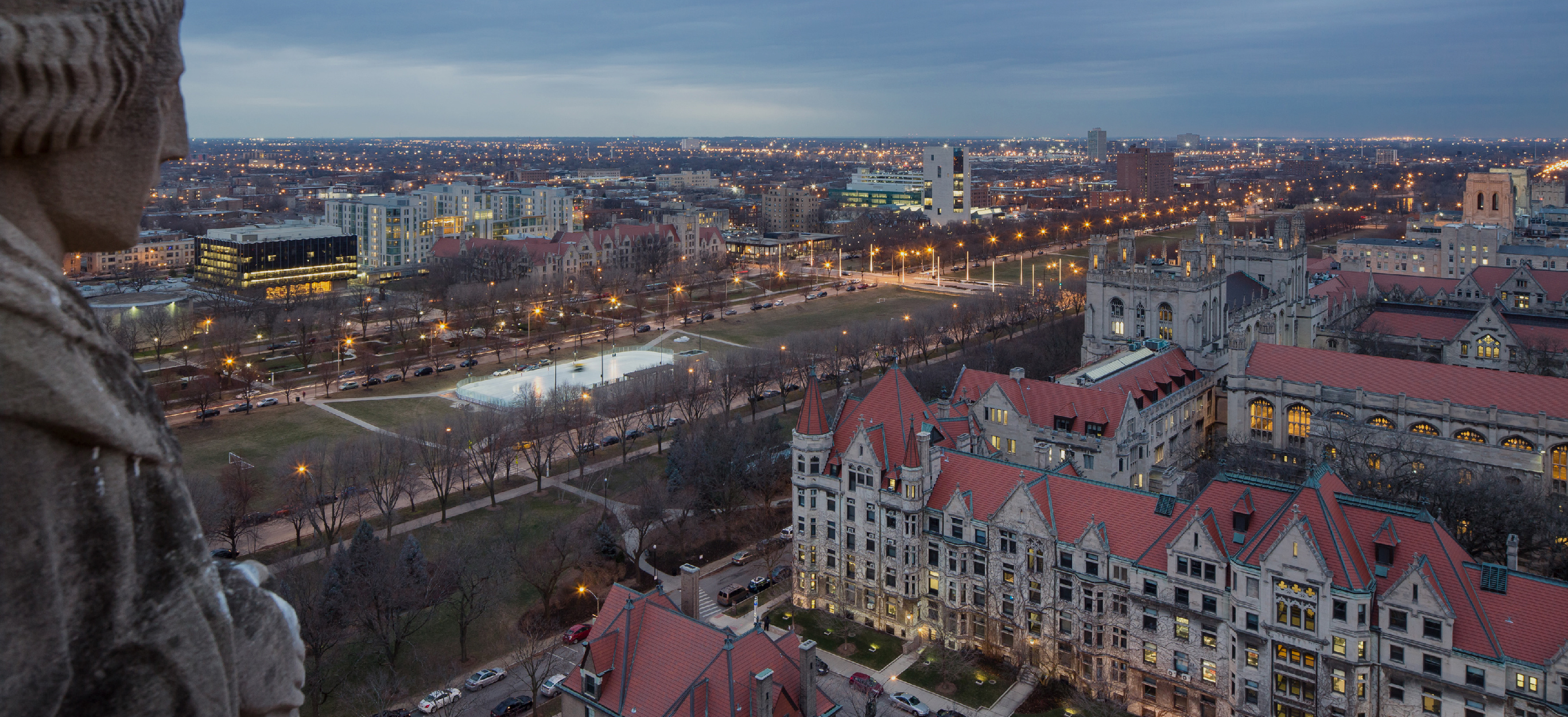 The University of Chicago
The Pearson Institute is located on the University of Chicago campus in the Hyde Park neighborhood of Chicago, IL.